Toyota Land Cruiser 78 4.2 Diesel From P567 900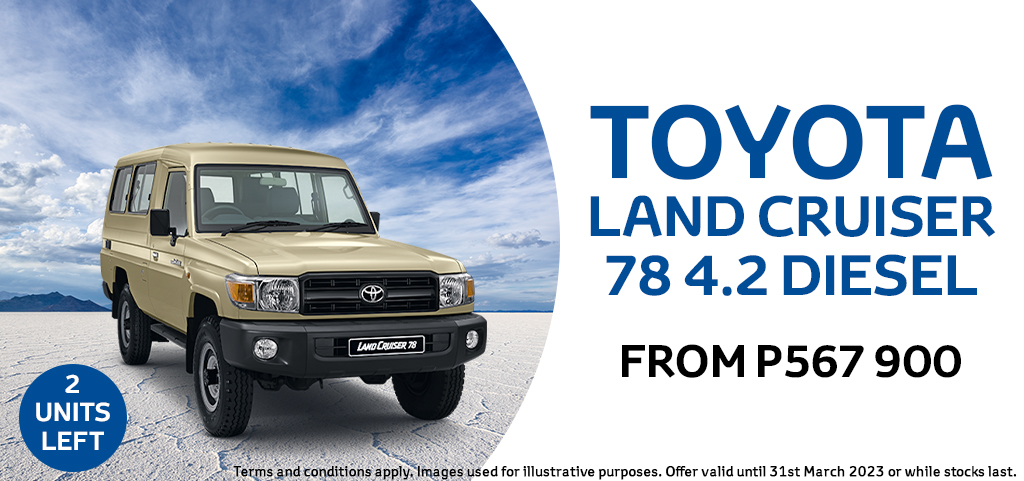 Power Over The Wilderness In The Toyota Land Cruiser 78 4.2 Diesel
The Toyota Land Cruiser 78 also known as the Troopy, is powered by a 4.2-litre straight-six diesel engine, producing 96 kW at 3 800 r/min and 285 Nm at 2 200 r/min. This is paired with a heavy-duty 5-speed manual transmission and a low-range fitted transmission.
The Toyota Land Cruiser 78 rides on steel wheels and is available in two colours: Ivory White and Sand Beige. The vehicle's interior is relatively bare, with the main focus being on utility. Its utilitarian nature shines through when it comes to practicality.
Follow your heart and click the button below and a Sales Executive will contact you.
Terms and conditions apply. Images used for illustrative purposes. Offer valid until 31st March 2023 or while stocks last.