Recall campaign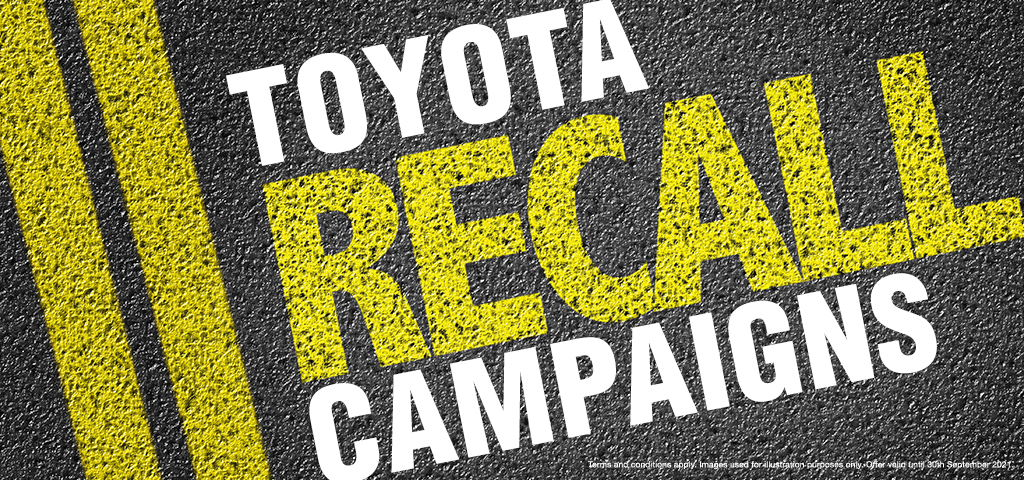 Would you like to have your vehicle checked to see if it has any outstanding Toyota Special Service Recall Campaigns? Well, let us help!
RECALL AND WHAT IT MEANS TO YOU?
In line with Toyota's global policy, a recall is where Toyota discovers a faulty system, unit or accessory that needs to be replaced in order to ensure customer safety and satisfaction!
Toyota has rededicated itself to strengthening its commitment to safety and quality. In part, that means refocusing on putting customers and people first, by taking appropriate action.
If you suspect your vehicle might fall under recall or you want to learn more, click the button below. All Covid-19 regulations are in place for your safety.
Terms & Conditions apply. Images used for illustration purposes. Offer valid until 30th September 2021.