All-New Toyota C-HR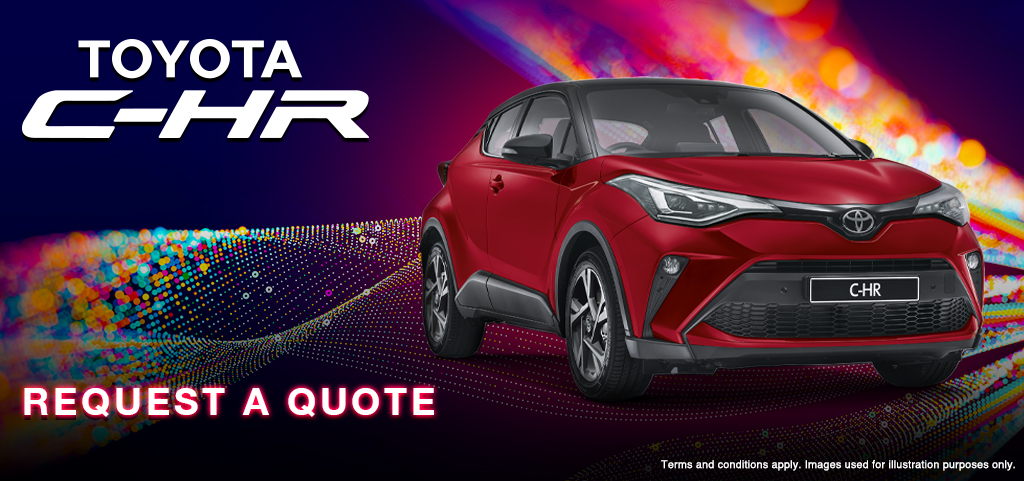 DRIVE CONNECTED
Welcome to a world where agility meets practicality and connectivity. This urban crossover is the ultimate accessory for those seeking adventure.
Update your status with the new and improved Toyota C-HR that can be found in a range of new Bi-tone colours.
• Graphite Grey Bi-tone
• Celestite Grey Bi-tone
• Oxide Bronze Bi-tone
• Platinum White Bi-tone
• Ice Silver Bi-Tone
• Midnight Purple Bi-tone
• Eclipse Black Bi-tone
The Toyota C-HR is an expression of the extrovert individual, it is equally important for the driver to be in control of their destiny. Powering you to your dreams in the C-HR is a powerful but frugal, turbocharged 1.2L petrol four-cylinder engine, producing 85kW of power @ 5 200 - 5 600 r/min and 185 Nm of torque @ 1500 - 4000 Nm driving the front wheels.
The mags have been updated now looking more luxurious and sleek than ever before.
Be the first to own the gorgeous updated Toyota C-HR. Contact us today to find out more. All Covid-19 protocols are in place for your safety.
Terms and conditions apply. Images used for illustration purposes.